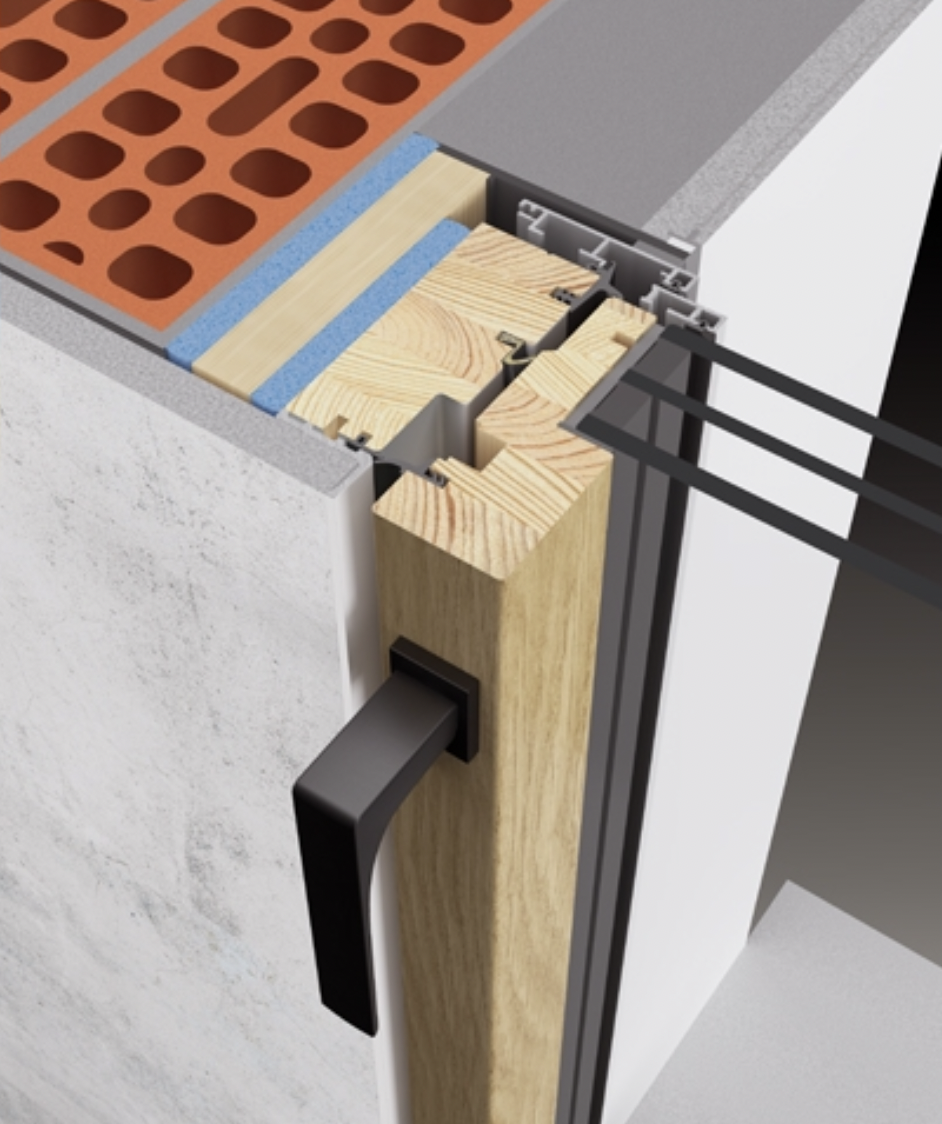 open-in model, extreme in size
The exclusive concealed locking system of the fixed elements and the lack of stops in the sash, both patented, highlight the high technological contribution of the magis40 system for windows.
lift and slide, technological elegance in motion
Unique of its kind, the HS-magis40 by Uniform is the lift-and-slide that completes the minimal line of the magis40. As with its swinging homonymous, the HS-magis40 Kit Uniform, allows you to create a window with only 40mm of the visible section of the sash and with a flush-fitting frame.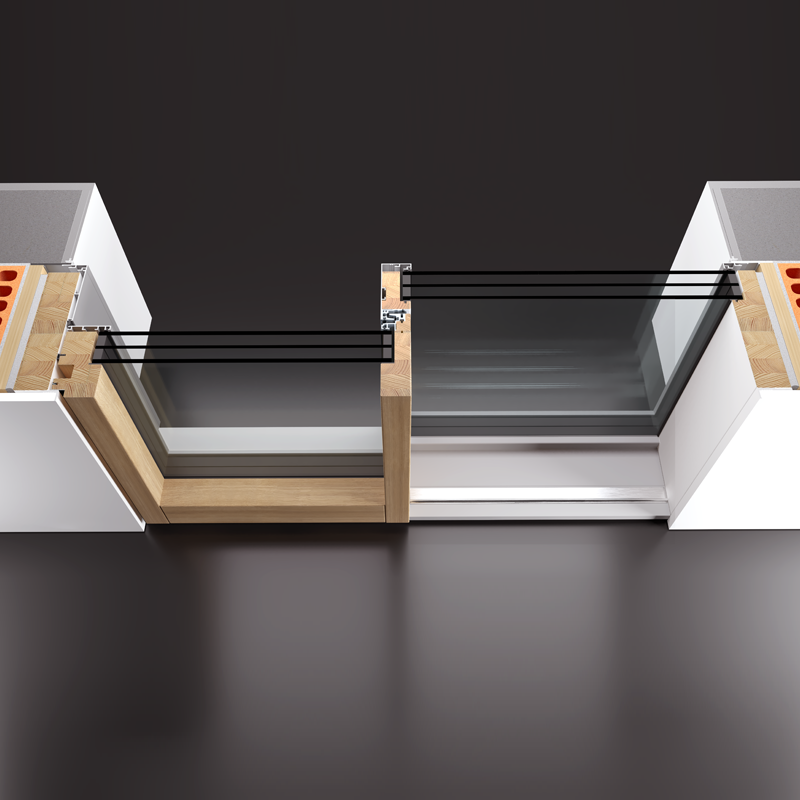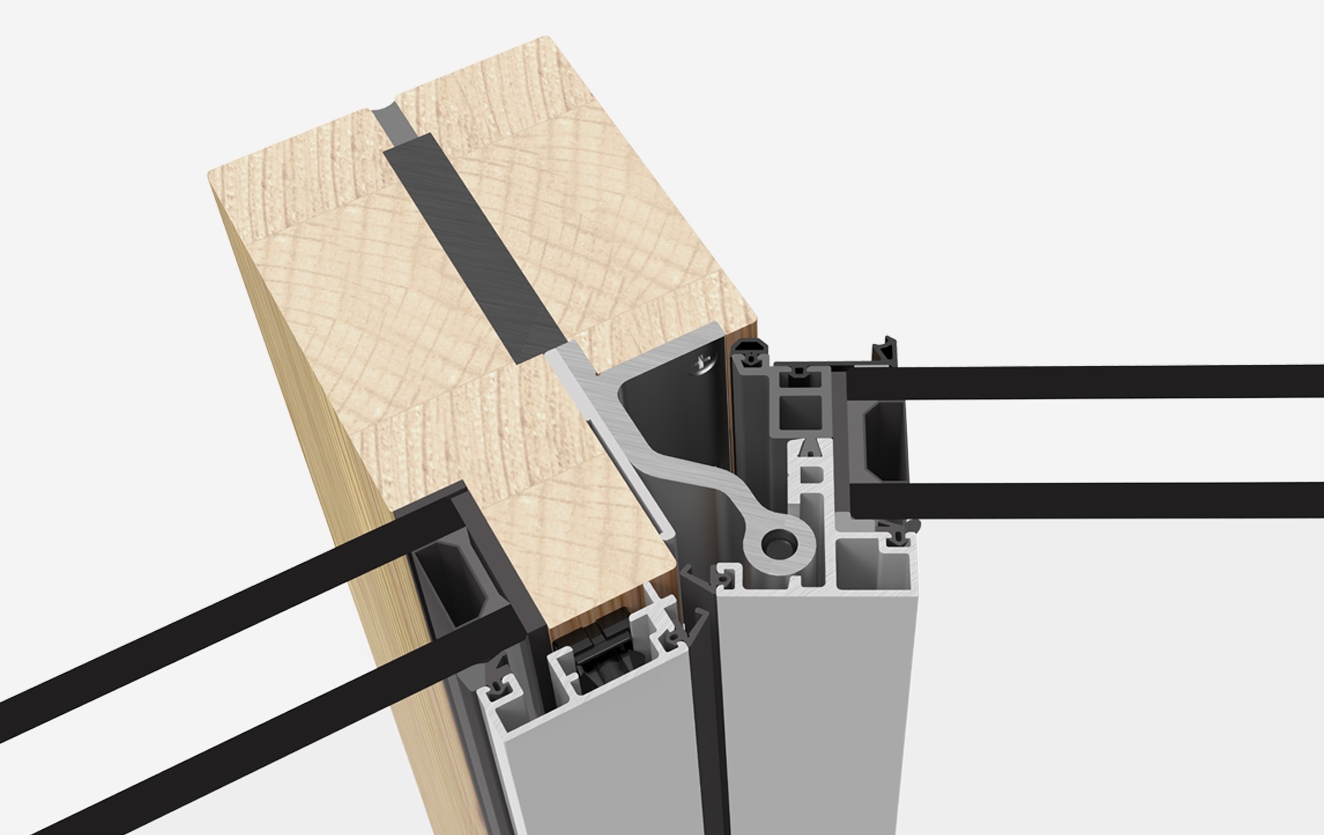 light is the protagonist
format38 introduces the concept of total overlap between door and frame to reduce the visible section of both the wood inside and the aluminum outside, which drops to just 38mm. The result is 30% more light inside the house which translates into renewed spaces and a better quality of life.